Is your swimming pool liner old, worn or damaged? Premier Pool Care specialise in the replacement and where available, repair, of pool liners throughout Essex.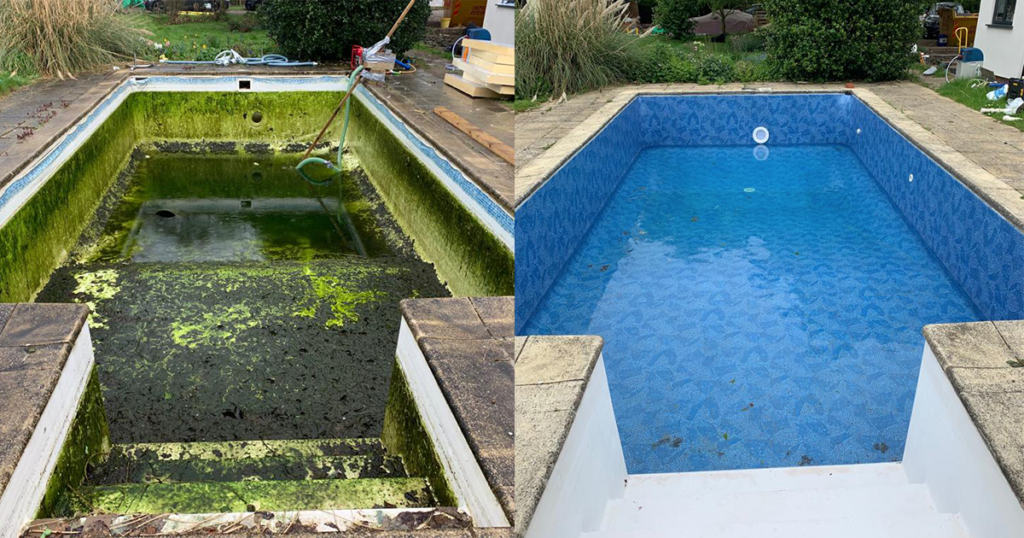 About Our Pool Liners
Constructed using high quality and tough material, our deluxe pool liners are resilient and will continue to serve you for years to come.
Available in a wide range of patterns and colours, you're sure to find something that reflects the quality of your pool and compliments your home perfectly.
You'll Be Assigned A Pool Liner Specialist
Throughout the process of upgrading or repairing your existing pool liner, we'll assign one of our liner specialists to be your point of contact.
They'll be on hand to answer any questions or queries you might have from measurement to installation, and what they don't know about pool liners isn't worth knowing.
Custom Fitted Pool Liners
Once your pool is emptied and you've selected your desired pool liner pattern / colour, our specialists will take the relevant measurements and order your bespoke liner. Typically our liners are crafted and delivered within 5 working days, but please ask your specialist.
Pool Liner Installation
Once we've taken delivery, we're ready to get to work on installing your brand new pool liner. Depending on the size of the pool, we'll send one or two specialists to your home to complete the installation and prepare the pool for refilling – ready to enjoy.